Description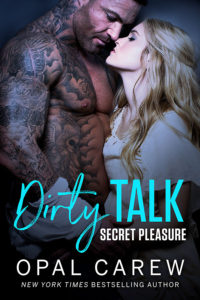 This is the erotic audio from Dirty Talk, Secret Pleasure which is part 1 of the Dirty Talk series.
Sonny longs to feel the intimate touch of a man. But she is haunted by a past trauma that leaves her terrified of being with a man.
Sonny has found one way to cope. A stranger's voice has been her salvation.
In the book, Sonny listens to an erotic audio that helps her. This is the erotic audio
Secret Pleasure is the first exciting episode in Opal Carew's Dirty Talk series, a poignant erotic romance about a woman struggling with her sexuality because of a devastating trauma from her past, and the strong, sensitive man who helps her find her way. If you love bad-assed alpha heroes with a strong, protective streak then you'll love Dirty Talk!
Notes:
This is the short erotic audio from the book, NOT the full audiobook or the ebook.
The ebook includes the erotic audio. Click here to buy the ebook